10 lakh for the most beautiful stations of Indian railways 2018
Winner announced (27.04.2018) for the most beautiful station contest. The winners were awarded the prize money of Rs 10 lakh, Rs 5 lakh and Rs 3 lakh for the first, second and third position respectively.
1st Price (10 Lakh ) – Chandrapur and Ballarshah junction
Second Price (5 Lakh )- Madurai , Madhubani
Third Price  (3 Lakh )- Gandhidham, Kota and Secunderabad
Chandrapur & Ballarshah stations (in Chandrapur district) were adjudged 1st among 62 entries from 11 Zones of the Indian Railways & were awarded the first prize jointly for the most beautiful stations of the Indian railways.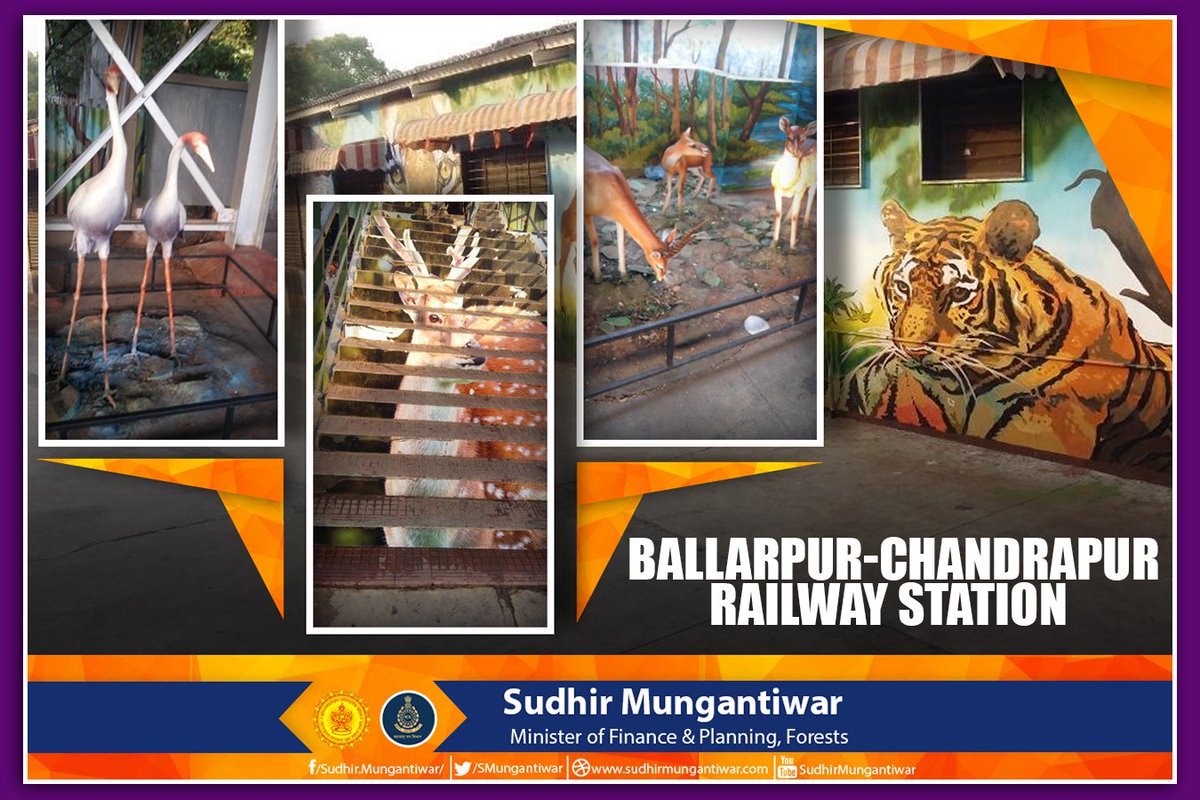 Chandrapur & Ballarshah stations of Nagpur Division of Central Railway get first prize for being 'Most Beautiful Stations' on Indian Railways. There were 62 entries from 11 zones across the country. pic.twitter.com/628yTBr75D

— Central Railway (@Central_Railway) May 2, 2018
Gandhidham Station of Ahmedabad Mondal has created an adorable painting on local culture and art
The Madhubani railway station in Bihar has been a distinct identity across the country for its beauty, in the beautification competition of railway stations it has achieved the second place across the country, the station has been decorated with traditional and elegant Madhubani-style painting.
बिहार का मधुबनी रेलवे स्टेशन अपनी खूबसूरती के लिये देश भर में अलग पहचान बना रहा है, रेलवे स्टेशनों के सौंदर्यीकरण प्रतियोगिता में इसने पूरे देश में द्वितीय स्थान हासिल किया, स्टेशन को पारंपरिक और खूबसूरत मधुबनी शैली की चित्रकारी से सजाया संवारा गया है।https://t.co/FO3zub4qnk pic.twitter.com/SOF15tWAjJ

— Piyush Goyal Office (@PiyushGoyalOffc) May 3, 2018